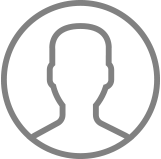 Felicia Chen
Private Wealth Consultant
Address
Felicia Chen
595 Burrard St.
Vancouver, BC V7X 1L7

Email: felicia.chen@bmo.com

Call: 604-665-3609 or 604-369-2518

Visit My Website

My Linkedin Profile
Get Directions

Please enter an address.
Languages
English,Mandarin
Languages
English,Mandarin
My Background
I bring professional expertise and advice to help affluent individuals and their families simplify the complexities that come with wealth and enjoy its opportunities and benefits. As their Private Wealth Consultant, I build lasting relationships with clients by getting to know what matters most to them and their priorities regarding family, work, lifestyle and money. I then engage a diverse team of BMO Private Wealth wealth management professionals to collaborate and advise on an array of solutions that reflects each client's values and priorities. From banking and investment management to estate and trust services and wealth planning, we create a customized and flexible wealth plan that is right for them. Over the lifespan of the relationship, this plan is constantly adjusted to both external conditions and to life transitions. This approach gives clients confidence in knowing that a team of skilled professionals are focused and working together for their interests and financial success.