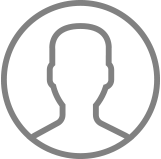 Ian Vessey
Vice President and Senior Investment Counsellor
Address
Ian Vessey
1675 Grafton St.
Halifax, NS B3J 0E9

Email: ian.vessey@bmo.com

Call: 902-421-3181

Visit My Website

My Linkedin Profile
Get Directions

Please enter an address.
My Background
Ian Vessey is the Vice President, Senior Investment Counsellor for BMO Private Investment Counsel and is located in our Halifax office. Ian has 35 years of experience in managing large investment portfolios for Private Clients, Foundations, Trusts and other non-profit organizations. He has held his current role since joining BMO Private Investment Counsel in April, 2000. Ian is responsible for the design and delivery of discretionary portfolio management for our highest value clients. Prior to joining BMO, Ian held management positions as Regional Director and Senior Portfolio Manager with the investment counsel divisions of other major Canadian banks. He is a Chartered Investment Manager, Certified Financial Planner and holds a Business degree from UPEI. Ian is a native of PEI and has enjoyed his entire investment management career in Atlantic Canada. He has lived in Halifax for the past 36 years with his wife Ann and two children. He is an active member of the Oakfield Golf & Country Club and a member at the CFB Halifax Curling Club.