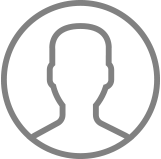 Jeffrey Rudderham
Vice-President & Senior Investment Counsellor
Address
Jeffrey Rudderham
1675 Grafton St.
Halifax, NS B3J 0E9

Email: jeffrey.rudderham@bmo.com

Call: 902-421-5036 or 800-844-6442

Visit My Website

My Linkedin Profile
Get Directions

Please enter an address.
My Background
Jeff brings 25 years of experience managing investment portfolios for individuals and corporations to the BMO Private Banking team. With his broad‐based industry knowledge, understanding of client investment needs, and direct involvement with the investment management process, he plays a key role in client relations efforts. Prior to joining BMO in 2008, Jeff held increasingly senior positions with several national investment management firms and was a founding partner of Rudderham Norwood Ellison Investment Counsel of Halifax. As Investment Counselor for BMO Private Banking, Jeff assumes the role of Lead Relationship Manager for many of the private bank's clients. Graduated with a Bachelors degree in Commerce from Saint Mary's University in Halifax, NS and was awarded the Chartered Financial Analyst (CFA) designation in 2000. He is a Past President of the Atlantic Canada CFA Society and a member of the CFA Institute (formerly AIMR) of Charlottesville, Virginia. Jeff has served numerous charitable fundraising initiatives and has been an active mentor to the St. Mary's University IMPACT Program in support of the Sobey School of Business Finance program. He currently resides in Bedford, NS with his wife Terri and their three daughters.